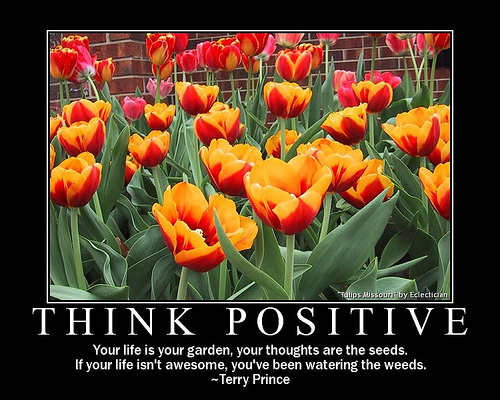 +ve! Yeah, think positive. Well, perhaps it just an escapism word that useful for some people. It is true for some cases. I want to escape from bad feeling, negativeness, untrustworthy, morale down, and so many other influenced by negativity. I admit, most of them were actually happened but I have to keep thinking positive. Yes, I wanted to escape.
Sometimes, I simply can't. The bad feeling still lingering inside me. How come to feel and think positive after prolonged time of wastage? The time of thinking and idealizing are completely wrong. Well, just like my IDP time. Doing something that I thought very crucial at first. With full of concentration and carefulness but in the end it is completely wrong. Well, usually I feel really, really bad if I see the mistakes come from myself. Now, I wanted to blame... well, let's don't mention him. If myself will be blamed, so I have to come out with his name.
Let's ignore it. I just want to share my recently activities. Last Monday, I was stationed at a batching plant. So, the management there thought there was no use for me to be stationed over there. But I have to obey my superior order right? But I do believe, the first two hours were crucial. I have to negotiate directly with the plant manager and handled the situation. Later on, I believe things went well. I thought that i can go back to the site but however I'm afraid if there any other problems occur, so I decided to stay. There so many cows over there. At the site of the plant. Interesting part is, I almost finish reading a book about Earth and Space. Lucky me to have that time.
Now, I'm feeling bit happy. As I can mix with my senior colleagues. InsyaAllah. everything will go on the right path. Challenges? That is the way to learn. Wrong? I'm still learning. But, there is still a long way to go. And I don't believe there is an end for learning. Only death, will stop me. Chaiyo3. Gambatte Kudasai.
"229. IF A BUILDER BUILDS A HOUSE FOR SOMEONE, AND DOES NOT CONSTRUCT IT PROPERLY, AND THE HOUSE WHICH HE BUILT FALLS IN AND KILLS IT OWNER, THEN THE BUILDER SHALL BE PUT TO DEATH" – Hammurabi's Code Of Laws –